"Except the Lord build the house, they labour in vain that build it: except the Lord keep the city, the watchman waketh but in vain"

Psalm 127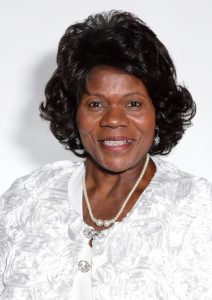 Reverend Emily Myrick Bio
Reverend Emily Myrick was born to Beatrice and Russell Clark in Marshville, Georgia. At the age of eighteen she moved to Jamaica Long Island, New York, and ultimately ended up at her current residence in Norma, New Jersey.

Reverend Myrick was the wife of the now deceased Deacon John Myrick. She has three children: Diane, Victor, and Kedra, and six grandchildren: Victoria, Elliot Jr., Dajanae, and Emily (Maya), Paul Jr., and Malachi.

Reverend Myrick is grateful to God for her extensive educational experiences obtained through both travel nationally and internationally, and through the Jamison School of Theology. Reverend Myrick worked in the New Jersey Department of Education, and later retired after 25 years of service from the Vineland Developmental Center in Vineland, New Jersey.

Reverend Myrick accepted the Lord as her personal Savior in 1961, and accepted her call to the ministry in 1968. She evangelized until 1985, when the Lord called her into the full time ministry. She was later introduced to the Church Of God In Christ, and changed the name of the church to Miracle Temple Church Of God In Christ.

In 1987, Reverend Emily Myrick was ordained by Bishop O.T. Jones, Jr. in the Commonwealth Jurisdiction Church Of God In Christ. Her church, which originally started with just her and her seven year old daughter, has since outgrown three different churches.

In 2000, Reverend Myrick was appointed as Jurisdictional Supervisor of the Women's Department in the Koinonia Jurisdiction Church Of God In Christ. In this capacity, she oversees the women ministries throughout 25 churches in Pennsylvania and New Jersey.

Reverend Myrick has been privileged to minister across this country and countries abroad, including but not limited to Africa, Jamaica, and Israel. She is known for her prayerful lifestyle, and powerful anointing demonstrated through laying on of the hands, deliverance ministry, and God confirming words of knowledge.

Reverend Myrick is a member of the Millville Ministerial Association. She has countless community contributions some of which include: Food Pantry, Nursing Home Ministry, Hospital Visitations, Community Outreach Services, Community Prayer Ministry, Christian Women Counselor, and Overcomer's Unit. She has been interviewed on radio and on the Trinity Broadcasting Network (TBN). She is enthusiastic about the spiritual development of women through workshops, leadership trainings, and through the use of open forums. She has a sincere desire that every woman, young woman, pastor's and elder's wife, auxiliary leader, and district missionary will be completely equipped with the tools, strategies, ideas, and skills she needs to be more effective in all areas of her spiritual and private life.

Reverend Myrick has a sincere passion for outreach ministry, and ministering to the needs of God's people directly. Her theme is "Except the Lord builds the house, they labor in vain that build it: except the Lord keep the city, the watchman waketh but in vain."

Above all she is thankful for salvation and God's love.
Elder Dr. Paul S. Harden, Sr
Elder Dr. Paul S. Harden, Sr. currently serves as the Administrative Assistant at Miracle Temple Church of God in Christ. He graduated from the University of the Sciences in Philadelphia with a Doctor of Pharmacy degree. It was during his years at the university that he felt his call to the ministry through a God given vision.

In May of 2001, he was locally ordained as "Minister" by Reverend Emily Myrick, Pastor of Miracle Temple Church of God and Christ. In October 2005, he further fulfilled his call to the ministry and was ordained "Elder" by Bishop Ernest C. Morris, Prelate of the Koinonia Jurisdiction COGIC. Elder Harden serves on the Board of Trustees, and is co-coordinator of the Men's Department. Elder Harden previously served as Youth Pastor of Miracle Temple and as Auxiliaries In Ministry (AIM) Chairman in the Koinonia Jurisdiction COGIC.

He is married to Sister Kedra Harden and together they have two daughters: Dajanae and Emily (Maya) and two sons: Paul Jr. and Malachi. Elder Harden has a passion for seeing people reach their fullest potential both spiritually and naturally. However, at the same time keeping in mind 2 Cor 3:5 "Not that we are sufficient of ourselves to think anything as of ourselves; but our sufficiency is of God." In other words, without God we can do nothing!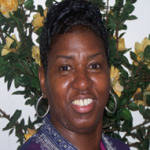 Paulene Green was born in Bridgeton, New Jersey. She is married to Douglas E. Green, and together they have 6 wonderful children. Paulene completely surrendered to God in 1980 under the leadership of Pastor Emily Myrick. She felt a strong calling into the ministry and was elevated from Deaconess to Deaconess-Missionary under the leadership of Pastor Myrick.

In 2001, Paulene Green was licensed as Evangelist by Bishop Ernest C. Morris, Prelate of Koinonia Jurisdiction of COGIC, Philadelphia, PA. As an evangelist she has preached in various states, revivals, conferences and conventions. In Miracle Temple Evangelist Green holds several positions including: Pastor's aide, Praise and Worship Leader, Worship Leader, Drama Leader, Young Women Christian Council(YWCC), and President over Naomi Women.

Evangelist Green passion is in street ministry. She longs to see sinners come to Christ and become so empowered that they are able to go and save other lost souls. She is a firm believer in the power of prayer. She believes the world's' most powerful people are those rooted in prayer. She is determined to win lost souls, often questioning sinners "Where Will You Spend Eternity?"

Her favorite scripture is Psalms 91:1 "He that dwelleth in the place of the most high shall abide under the shadow of the almighty".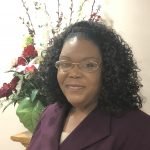 Evangelist Brenda Alexander
"The Worshiper"​ Evangelist Alexander is a native of New Jersey, and currently resides in the city of Millville. As she came from a christian home, Evangelist Alexander was brought to church and introduced to Christ at an early age. It was during her years singing in the youth choir that her gift of music was recognized, as she sang her first lead at 12 years old.

As her formative teen years approached, Evangelist Alexander accepted the Lord Jesus, was saved, and spirit-filled by the age of 15. Soon after, she began sharing with classmates the Gospel of Jesus Christ.

Evangelist Alexander briefly attended Hampton University where she auditioned and was accepted into their renowned gospel choir, " His Chosen Sound". This experience broadened a deeper love for God and transitioned her into becoming a "Worshiper". Upon returning home from college, her local Pastor, seeing the call of God upon her life, then approached her at age 20 to be ordained as an Evangelist.

Her ministry of music, invokes a Call to Worship. Its unique sound allows the Word of God to penetrate the heart and bring about a change. As one of her favorite scriptures states, "....for the Father seeketh such to worship Him"- Jn. 4:23.

Growing in the strength and grace of God, Evangelist Alexander allowed the Lord to lead her to Miracle Temple COGIC. Under the leadership of Pastor and Supervisor Mother Emily Myrick, Evangelist Alexander has been noted to serve in many avenues. Utilizing her gift of "helps", Evangelist Alexander assists in whatever area she may see a need. Most recently "helping out" during the 2017 COGIC Women's International Convention/Crusade, serving as a spanish translator.

Evangelist Alexander currently serves as President of the Koinonia Jurisdiction Nurses' Unit, Interim President of Miracle Temple COGIC Nurses' Unit, Member and Secretary of the Miracle Temple COGIC Mother's Board and Special Assistant/Secretary for Supervisor Mother Emily Myrick. She also organized and initiated the Miracle Temple Women's Choir, as well as the "Voices of Victory" gospel ensemble. But her most notable service is bringing lost souls to Christ to be saved!
"Go ye into all the world, and preach the gospel to every creature. He that believeth and is baptized shall be saved; but he that believeth not shall be damned."

Mark 16:15-16​